Dodgers keep bubble machine in dugout; Alissa Arden is Fox-y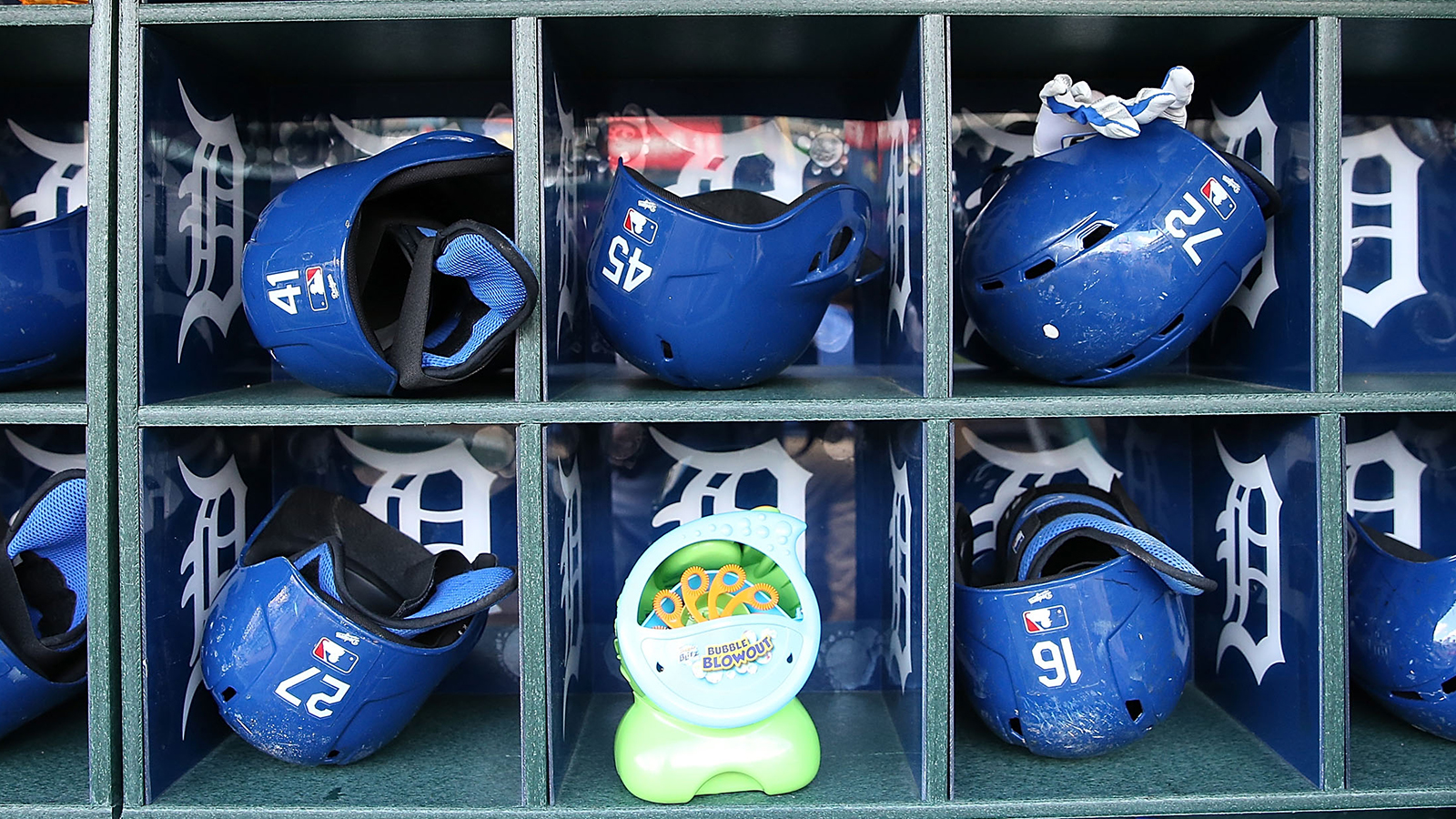 In case you haven't noticed over the past several weeks, the Dodgers now keep a bubble machine in their dugout. We saw Clayton Kershaw celebrate his no-hitter with bubbles in late June, but now L.A. players unleash the bubbles after someone hits a homer. This happened last night when Yasiel Puig came back to the dugout for a wild dance/bubble celebration after going yard.
It certainly appears that the running back put an injury-causing move on cornerback Sanders Commings at practice yesterday.
When the Tigers acquired David Price from the Rays on Thursday afternoon, one of the players Detroit shipped out of town as part of the deal, Austin Jackson, was playing center field against the White Sox. So, Tigers skipper Brad Ausmus had to come out and remove him from the game with one out in the seventh inning.
I've said it before and I'll say it again: The beautiful thing about baseball is that things always happen during a game that you haven't seen before. Case in point, last night Orioles defensive wizard Manny Machado did this to Angels slugger Albert Pujols.
The night before, Machado did this to Pujols.
The Sixers rookie had another strong night on Twitter, as he continued to pursue Rihanna.
Best one yet #Johanna pic.twitter.com/QA72bFDTzV

— Joel-Hans Embiid (@JoelEmbiid) August 1, 2014
Savages should not be allowed on twitter. Some people are just hating

— Joel-Hans Embiid (@JoelEmbiid) August 1, 2014
Alright I'm Off twitter for a couple weeks. Trying to be GREAT and thinking about deleting my twitter. See y'all in heaven

— Joel-Hans Embiid (@JoelEmbiid) August 1, 2014
Of course, after this tweet, Embiid sent out seven more tweets.
Social media star Paul "BizNasty" Bissonette had former WWE diva Kelly Kelly (real name, Barbie Blank) give him some chops last night so he could do is Ric Flair imitation.
Texas A&M revealed the $450 million upgrade to its locker room yesterday.
Twins pitcher Phil Hughes thought Royals slugger Salvador Perez hit a vicious comebacker to the mound, when he, in fact, hit a deep fly ball to left field. The result was a very funny GIF.
Model Alissa Arden gets today's Fox-y Lady honors.
Got a link, comment or question? Email Jimmy.Traina@fox.com.