LeBron James, Tyler Ennis heroics; Britt Maren is Fox-y
If you like 3-point buzzer-beaters, you were in heaven last night. First, Syracuse freshman Tyler Ennis drained this long-range dagger against Pitt.
(Check out the Syracuse radio call here.)
Later in the evening, LeBron James buried the Warriors with this shot from downtown. And the King was FIRED UP!
There was a delay at one point because glass from Golden State's disco ball fell onto the court and shattered.
The Yankee pitcher took in last night's Knicks game looking like a new person.
Here is slim CC pic.twitter.com/KEfRC5vD6Y

— Seth Rosenthal (@seth_rosenthal) February 13, 2014
However, he looked a little better in this photo from a Rick Ross listening party that he shared on Instagram on Thursday morning. (Yes, the man eating his scarf is Kanye West.)
You'd think being down by six with 33 seconds remaining against Sacramento would keep players on their toes, but not guard Raymond Felton, who was barely able to keep his eyes open during a timeout.
Former Ravens safety Ed Reed had $50,000 in cash stolen from the front seat his car yesterday.
If you don't like the Yankees, you are in for a long season. The Derek Jeter Retirement Tour will put the Mariano Rivera Retirement Tour to shame. Tickets for Jeter's final home game at Yankee Stadium are currently selling for $11,000.
This commentary on Michael Sam by Dallas sportscaster Dale Hansen was done Monday, but it got picked up by the blogosphere in a big way yesterday.
Here's a four-minute sketch in which a couple breaks up while speaking nothing but movie titles.
* Olympians are using Tinder to hook up with each other.
* "Star Wars" imperial walkers invaded the Olympics to take out some skiers.
* Here is yesterday's Big Buzz, in case you missed it.
Model Britt Maren gets today's Fox-y Lady honors.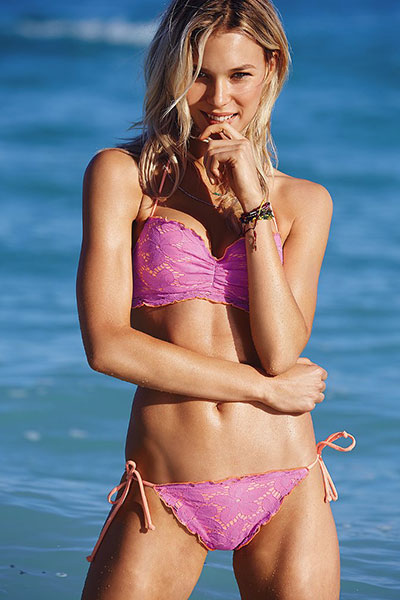 Got a link, comment or question? Email Jimmy.Traina@fox.com.