Let the LeBron James frenzy begin; Kiki Morris is Fox-y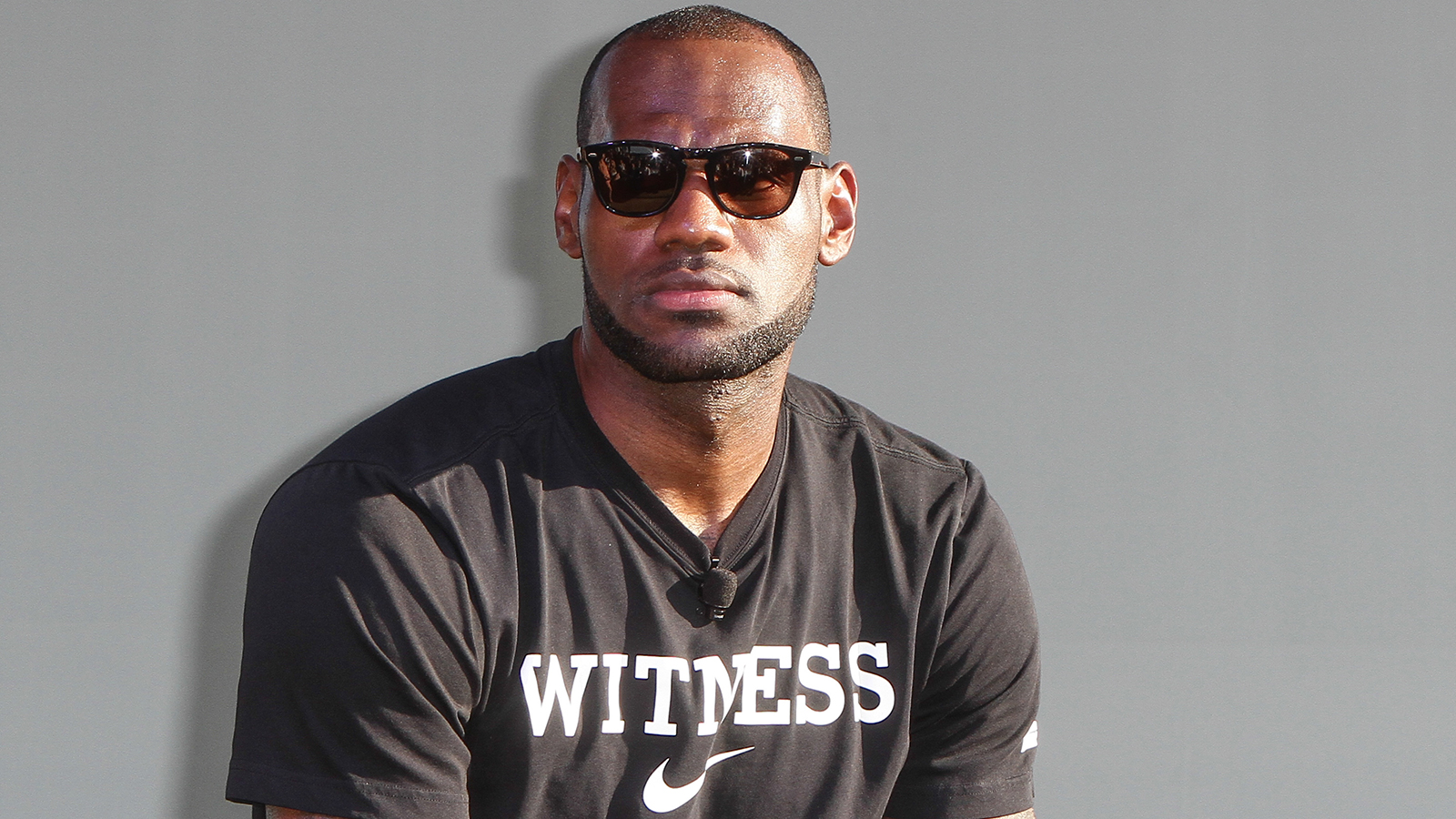 LeBron James will reportedly opt out of his contract with the Heat. People on Twitter quickly did some Photoshop work and created memes. The picture below, though, is real life, so start dreaming, Cleveland.
Pacers forward Evan Turner ran out of gas while driving around in his Ferrari yesterday. Fortunately, his Ohio State teammate, P.J. Hill, was there to document the whole thing via Instagram.
Chelsea Baker, a 17-year-old high school student with a nasty knuckleball, threw batting practice to several Rays players last night.
I'm in a fantasy football league with Diamondbacks pitcher/Twitter superstar Brandon McCarthy. He FINALLY sent me his 2013 league fee this week. Actually, his wife, Amanda, sent the check. She also included a little message that will make my trip to the bank extremely awkward.
The "pie in the face" tradition after a walk-off win is so played out in Major League Baseball that players now get to taste the pie before a teammate smashes it in their face. At least that was the case last night with Orioles slugger Chris Davis.
Even the WWE is getting in on the controversy surrounding the Redskins team name. With "Monday Night Raw" in Washington last night, wrestler Bad News Barrett took a shot at the organization while cutting a promo on his opponent.
This Virginia fan couldn't contain her excitement at last night's College World Series game. (Thanks to @cjzero for the GIF)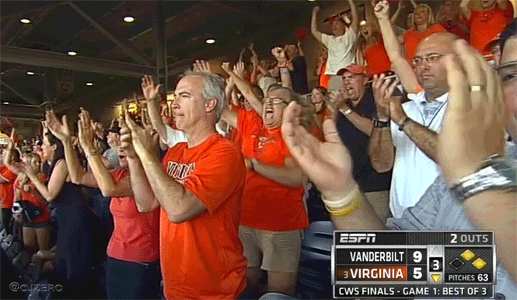 Somehow, a commemorative World Cup mug that was supposed to feature England defender Chris Smalling ended up with Barack Obama's face on it. However, this is only the second-best Obama story of the day. His poor Chipotle etiquette is first.
Australian model Kiki Morris gets today's Fox-y Lady honors.
Got a link, comment or question? Email Jimmy.Traina@fox.com.