LeBron bashers out in full force; Jessica Ashley is Fox-y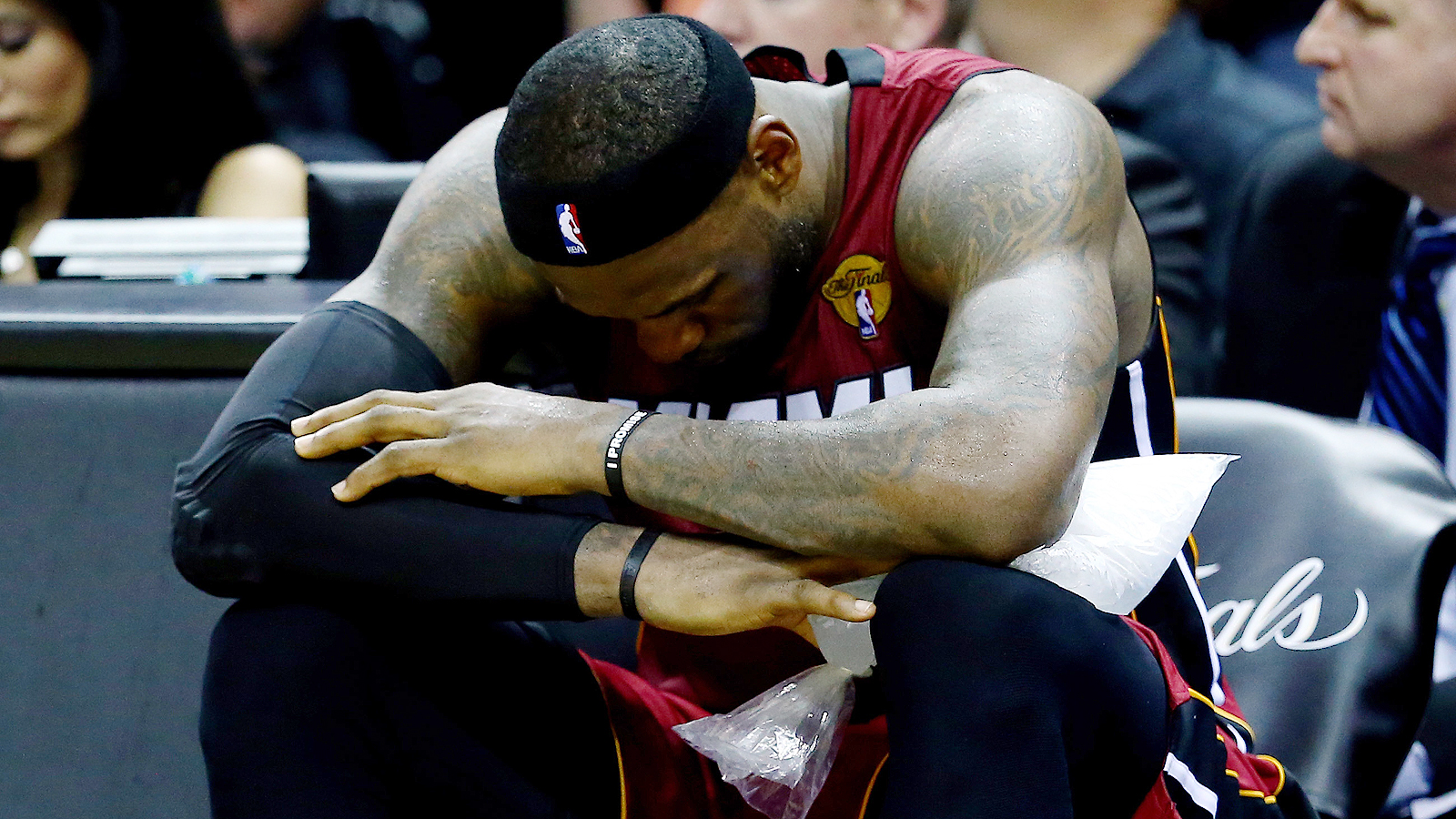 The Internet is having a field day at LeBron James' expense, but let's just address a few things for the psychos (especially on Twitter) who have been knocking the Heat superstar since leaving the end of last night's game with cramps.
1. NO, Michael Jordan and Kobe Bryant would not have stayed in the game if they literally couldn't move like LeBron.
2. Stop trying to analyze how LeBron hydrated himself and what his electrolyte intake was. You're at home. You have no idea what the guy and team doctors did or didn't do.
3. Stop using the argument that LeBron is soft because no other player on the court cramped up. Every person's body is different. Every person is built differently. Don't be that ignorant.
4. If your argument is that LeBron James isn't tough, please let me know exactly what you thought his mindset was last night. Did he just decide to leave the game in the closing minutes because, what, he couldn't take the pressure? He didn't want to play through pain, even though he couldn't walk?
The funniest thing about what took place on Twitter last night was seeing "fans" rip LeBron for not playing through the cramps while athletes were explaining that it's impossible to play through cramps. I think I'll trust the athletes.
With wide receiver Andre Johnson currently in a dispute with the Texans' front office, running back Arian Foster used a little Motown on Thursday to make a plea to his teammate.
Cardinals catcher Yadier Molina drilled Royals outfielder Nori Aoki last night with an errant throw back to the pitcher.
Earlier this week, Clippers guard Chris Paul revealed his love for Kelly Kapowski. He was back it yesterday, posting this picture on Instagram.
Yankees first baseman Mark Teixeira is trying his hand at hosting a "Between Two Ferns-esque" talk show. No offense to the New York slugger, but Patriots wide receiver Julian Edelman did it much better.
Canucks forward David Booth had a must-see mishap while trying to slackline yesterday.
Here is every NHL logo recreated with "Simpsons" characters.
Rays outfielder David DeJesus rode a toy horse in the dugout during last night's game against the Marlins.
U.S. women's soccer player Alex Morgan would like people to know that she has some skills away from the field.
Model Jessica Ashley gets today's Fox-y Lady honors.
Got a link, comment or question? Email Jimmy.Traina@fox.com.