Ice Bucket Challenge raises $50 million; Jessica Perez is Fox-y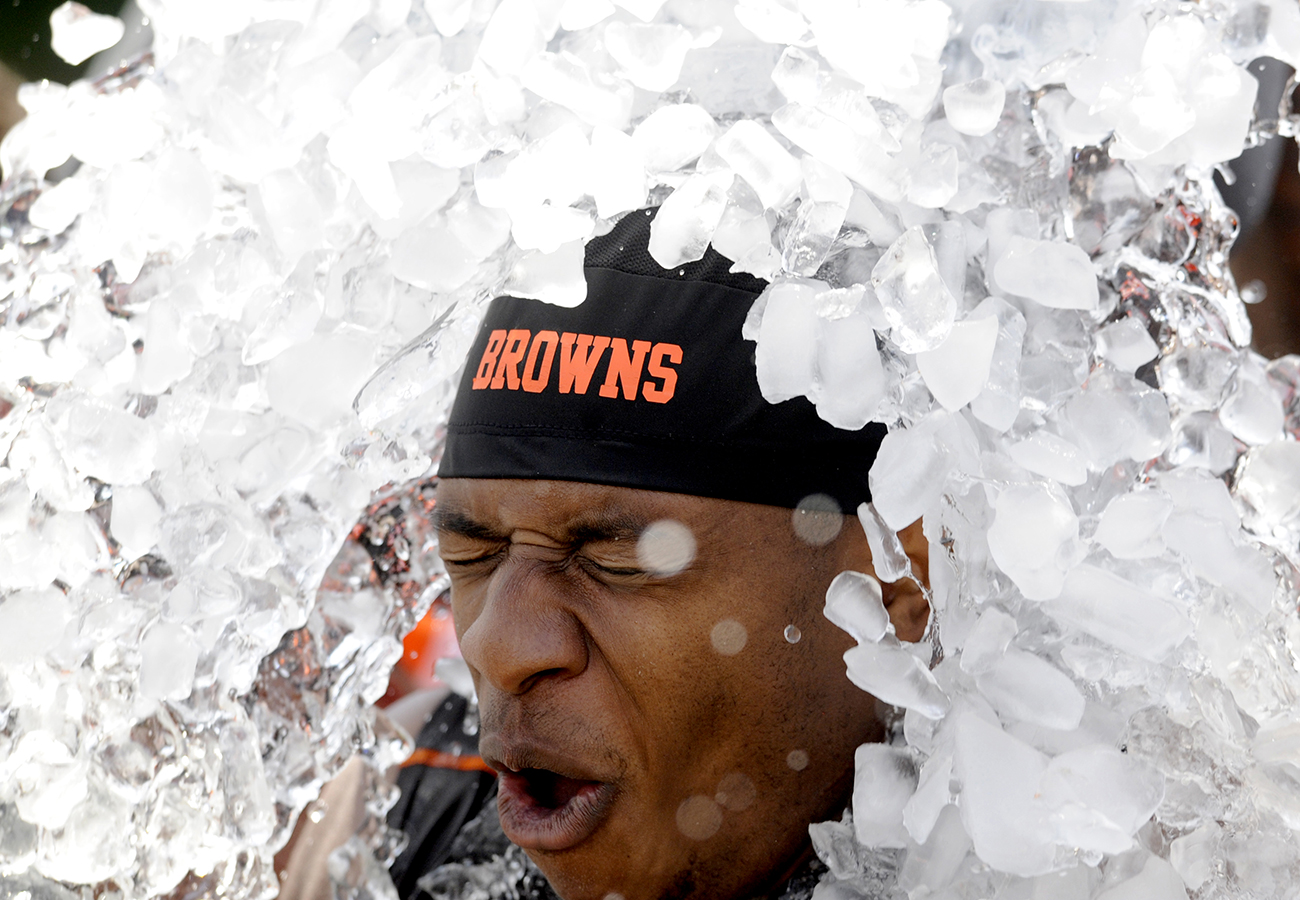 Let's close out a week on an important update. You've seen the #IceBucketChallenge videos all over the place, including right here at The Buzzer. This week alone, people ranging from Michael Jordan to Derek Jeter to LeBron James to Cristiano Ronaldo got involved. The result? From July 29 to Aug. 21, donations to the ALS Association topped $50 million. That's what it's all about. Getting great videos pictures, like the one above of Browns rookie cornerback Justin Gilbert, is just a bonus.
If you take in a Packers game at Lambeau Field this season and want to eat a 22-inch kielbasa covered in beer cheese and fried sauerkraut in the shape of a horse collar, you're in luck.
Serena Williams appeared on last night's "Late Show with David Letterman. The duo closed down an New York City street to play tennis. The highlight was Serena destroying a window.
Snoop Dogg shared some thoughts about Steelers offensive coordinator Todd Haley last night. Those thoughts are extremely NSFW and filled with expletives.
50 Cent has now changed his offer to Floyd Mayweather. First, the rapper offered the boxer $750,000 if he could read one page of a "Harry Potter" book. However, 50 is getting generous and now Floyd just has to read "Cat in the Hat."
Here's a 2-year-old boy who can name a WWE superstar by his entrance music.
More and more babies are being named "Yasiel" these days.
When he was a kid, San Francisco 49ers coach Jim Harbaugh didn't let a little thing like having to relieve himself stop him from meeting one of his favorite baseball plaeyrs.
Chris Rock, sitting in the front row, came up with a foul ball at Thursday's Yankees and game, did the right thing.
Model Jessica Perez gets today's Fox-y Lady honors.
Got a link, comment or question? Email Jimmy.Traina@fox.com.