Best MLB GIFs of first half; Hannah Stocking is Fox-y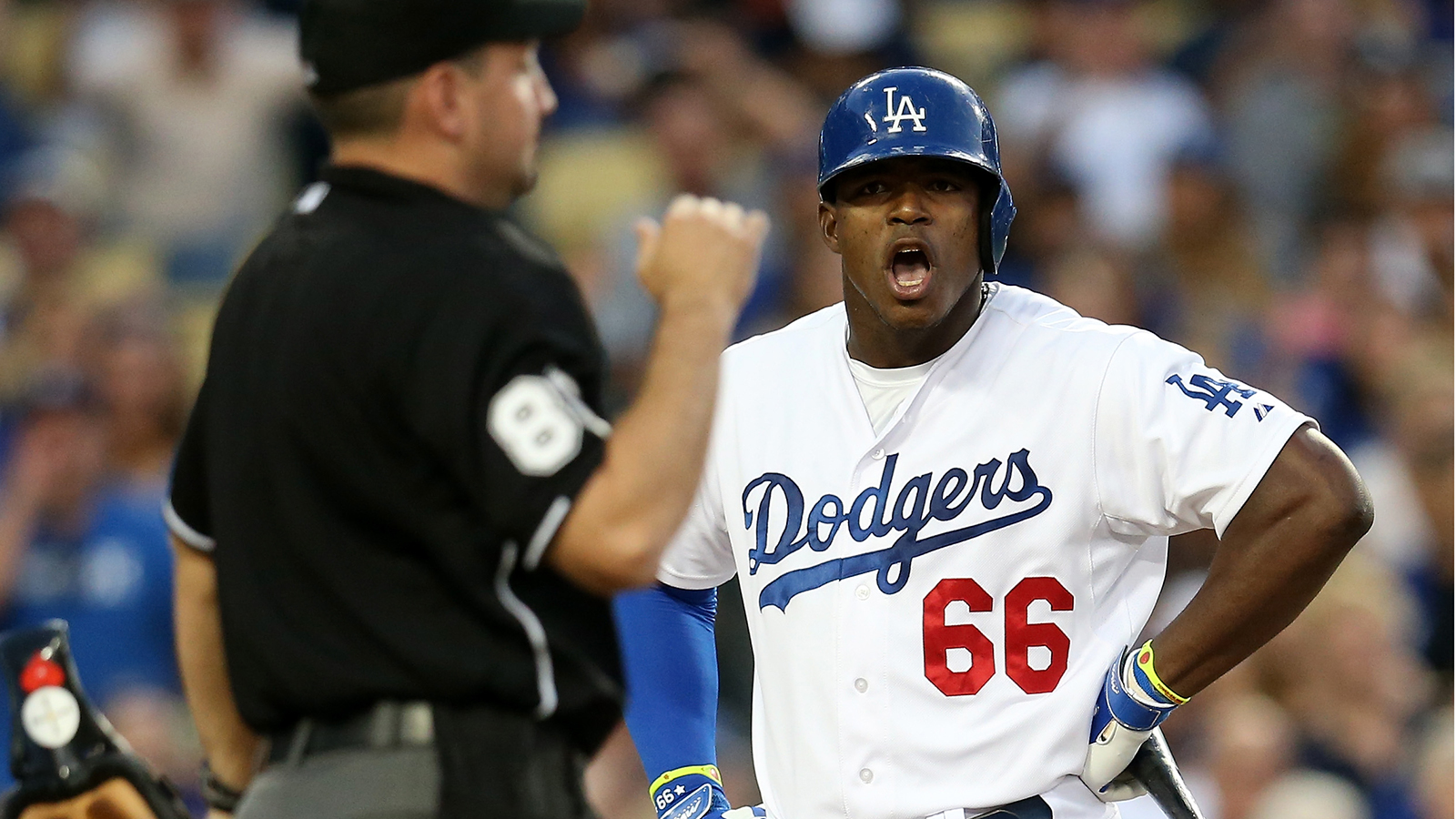 We still won't have any Major League Baseball action until Friday, so to hold you over, the Buzzer has compiled The 50 Best GIFs From The First Half for your enjoyment. Dodgers outfielder Yasiel Puig even has his own section in the feature.
After Monday's Home Run Derby, a fan posted a photo of his damaged hand on Twitter and said it was from trying to catch a Giancarlo Stanton dinger. Stanton saw the picture and reached out the fan, even sending some goodies. However, the fan made up the whole story (he had a birth defect) and issued a heartfelt apology.
We told you yesterday that Tigers pitcher Justin Verlander and model Kate Upton were spending the All-Star break in Mexico. It looks like a very relaxing trip based on these photos.
A's pitcher Sonny Gray recently teamed up with a comedian to prank some New Yorkers. He crashes conversations, asks people to walk him to Times Square and tries to start a game of tag. However, the big pay comes at the 2:20 mark when he loudly starts singing some Taylor Swift.
Chargers cornerback Brandon Flowers is the latest player at that position to claim he is the best. He also got a tattoo of a touchdown pose he struck after an interception return to honor his greatness.
Whatever you think of Drake, you can't deny that his original song, "Sidepieces," which he performed at last night's ESPYS, is absolute gold. Great melody, even better lyrics.
While they honor the best in sports, Rumors and Rants is looking at the worst of the year in sports.
The trend of fans getting athletes' faces tattooed on their bodies continues. However, this case isn't about an athlete. It's a fan who got a tattoo of Jim Boeheim's face on his leg.
If you don't subscribe to DirecTV, but have always wanted NFL Sunday Ticket, you're in luck — if you have an iPhone, iPod or Mac.
Model Hannah Stocking gets today's Fox-y Lady honors.
Got a link, comment or question? Email Jimmy.Traina@fox.com.