Watch nine consecutive hits off David Price in same GIF; Catalina Denis is Fox-y
The Detroit Tigers' newly-acquired starting pitcher David Price called last night's drubbing by the Yankees "probably the worst game" he's ever had in his life.
It's definitely the worst. In fact, according to STATS, the former Cy Young winner became the first pitcher to allow nine straight hits in a game since Houston's Bob Forsch gave up nine against Cincinnati on Aug. 3, 1989.
The meltdown occurred in the top of the third inning, beginning with a Jacoby Ellsbury single. Two Yankees doubles and six more singles followed, amounting to a "perfect order" (a term I think I just invented) as every Yankees batter hit safely off the same pitcher in a single inning, with no intervening outs, walks or errors.
Seven pitchers have thrown a perfect game since the last perfect order in 1989. Meanwhile, Royals fans are like this as they watch the score dial up like a pinball machine:
Catcher Francisco Cervelli took one shot straight to the junk. Apologies for the phantom pain you may endure after watching the clip.
College footbal has arrived. Check out the Wall Street Journal's Grid of Shame, ranking all 128 major colleage teams on a scale from admirable to embarrassing, and weakling to powerhouse.
Also check out some scenes from campuses where students have congregated in anticipation and of course, begun yelling profanities at opposing student bodies. Because what's a collegiate gathering without beer muscles?
EA Sports' graphics and general accuracy regarding player personalities have gotten really, really good. To wit, the Madden '15 (Eli) Manning Face (compare with these search results; H/T SB Nation):
@sportspickle Newest Madden is so realistic, it has manning face. #manningface pic.twitter.com/Rg7srIE4TI

— Jesse Nelson (@JesseDNelson) August 27, 2014
In case you missed it Wednesday, Packers QBs Aaron Rodgers and Matt Flynn eschewed suits in favor of fantastic denim getups to Green Bay's welcome back luncheon. We asked on Twitter and still welcome feedback: Who wore it better?
Who wore it better? (pic via @packers) pic.twitter.com/zijBv2lTWH

— @TheBuzzer (@TheBuzzeronFOX) August 27, 2014
And she tried to swing a backhand right through it! Brilliant effort.
It's basically bribery but it's also genius. Find out how you can get bacon-stuffed pizza to help close a deal in your fantasy league.
Watch this White Sox fan sacrifice the last swig of his beer to catch a bouncing foul ball with his cup.
This wonderful edition opens with a report about Ray Rice with a special but wholly unintentional appearance by Spider-Man.
Actress Catalina Denis gets today's Fox-y Lady honors.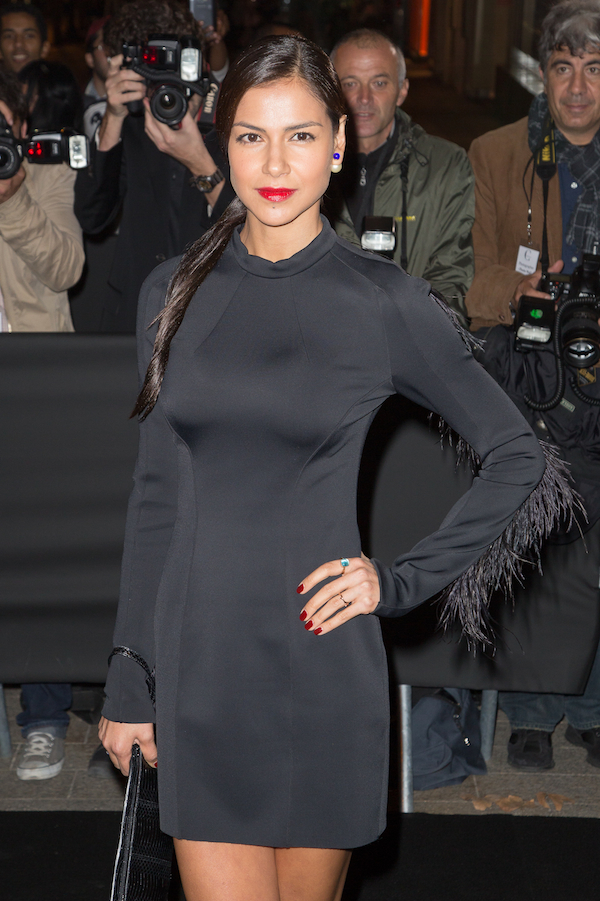 Buzzer's Brett Smiley filling in for Jimmy on Big Buzz this week. Comment, question, tip? Hit me up: basmiley [at] gmail [dot] com